UNLEASH YOUR PURPOSE
Clarity & Confidence to make the impact you are here to make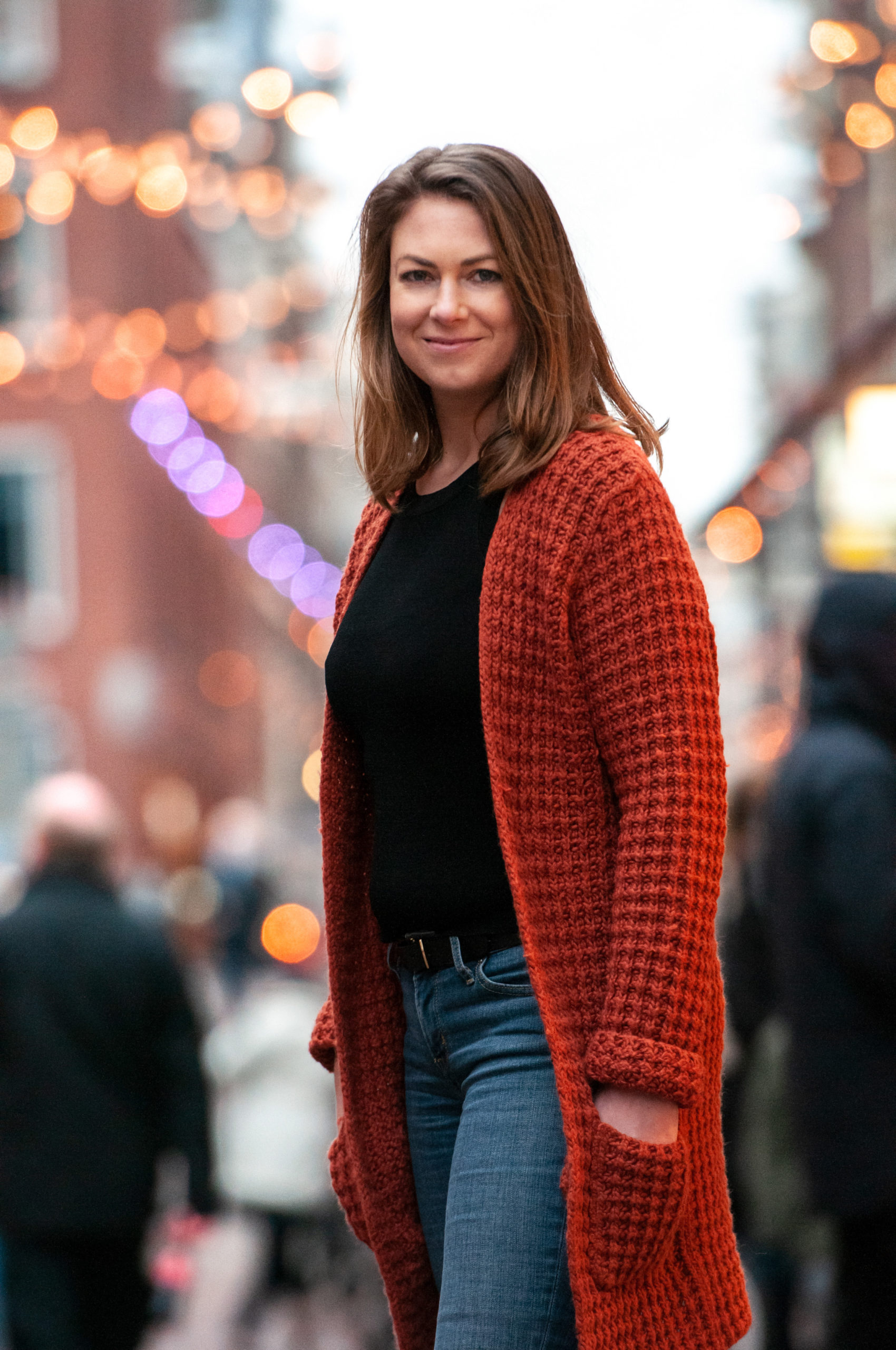 You have this annoying feeling that you aren't truly thriving, that you aren't making the difference you are meant to make.
You are mostly busy fulfilling external expectations instead of passionately walking your own unique path.
You know you are meant for "more": to be of service to others, to lead by example, while being fully and freely yourself.
Secretly you wish your career would fall apart, so you'd finally have space to think.
Or you already had a wake-up call and you lost your job, health, or relationship.
You know that running around in the rat race isn't helping anyone. You want to be part of something new and truly live your calling!
If so, you are not alone
I've had clients come to me saying: "I don't necessarily hate my job and the money is good, but I am not feeling passionate about it either.  My career just happened to me. And it goes on and on. I never have time to reflect."
But then what my clients say is this: "I know I am meant for something more, to be part of the new civilization we are creating. But I don't know what to do, or where to start. What is purpose anyway? Do I even have one? Will I be able to make a living with it? Am I just fooling myself?"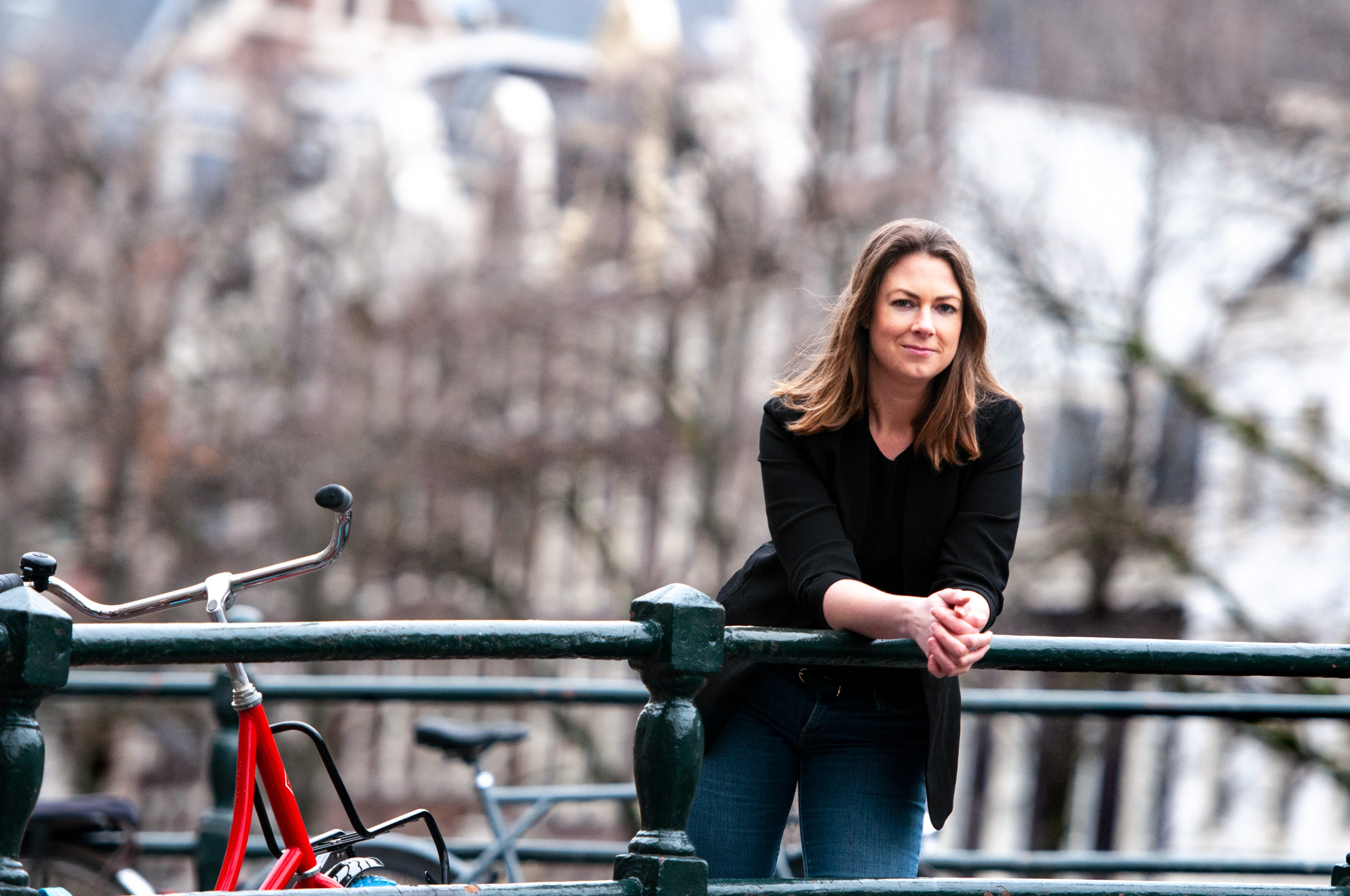 How would you feel if..
I told you that nagging feeling of frustration, boredom, or sadness is telling you that it's time to wake up and change direction! What would you change if you knew that feeling is guiding you to find your purpose and shift into alignment with your truth.
It is guiding you to find out who you are, and what you are here for. It is guiding you to bring your unique experiences, skills and gifts out into the world.
You are intended to find your purpose and to unleash that purpose succesfully out into the world. You are intended to be of service to others, have impact and make money doing what you love.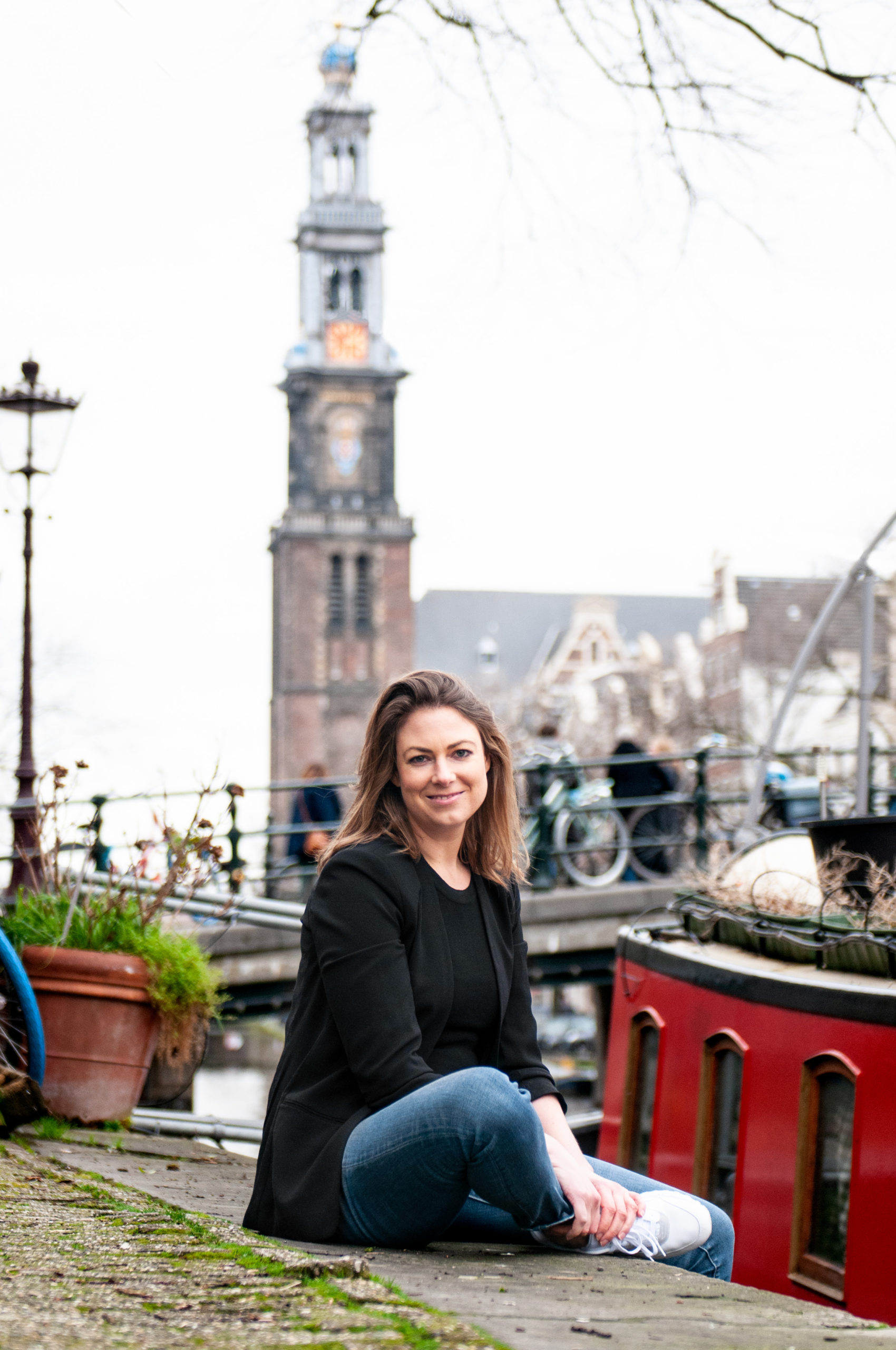 So the question is…
If your current career isn't working for you anymore…
If the nagging feeling is knocking on your door…
"How DO I figure out what my purpose is?"
"How DO I make the impact I am here to make?"
"How DO I make money doing what I love?"
"And how DO I take steps forward once I've found that clarity?"
That's why I created:
UNLEASH YOUR PURPOSE
Clarity & Confidence to make the impact you are meant to make
​In this Online Transformational Program I am helping you to find clarity on your purpose: your reason for being here. I distilled the most precise teachings, exercises and keys from over a decade of personal and spiritual development work.
This course will potentially safe you years of struggling and searching. I will share the specific pointers that will ignite the full awakening of your purpose and accelerate the harnessing of your natural confidence, so you can successfully unleash your unique impact in the world.
You are not going to find your purpose trying to fit in and muddle through in a life that feels uninspiring to you – you are going to find your purpose by being honest to the truth that is already living inside of you.
"Within a period of 3 months Eveline woke me up. She woke me up using my own alarm clock. Simply by putting in the plug. It has been and still is .. truly transformative. I hold on to specific things and tools she has given me that I can use for life. I am "in awe" about her knowledge and what she has transferred and set in motion within me. In digital form even! Which I normally prefer to avoid at all cost. It turned out not to be an issue at all. Thank you so much for what you have given me. It's so worth it. I am so worth it."
"Eveline brings to the table what is needed in a clear yet loving way. She understands, asks the right questions, but does not steer. She has a rich experience with businesses from her management consultant time. This in combination with her open and curious nature for many other sides of life (such as spirituality, other cultures and nature) make her a very special woman. She inspires me enormously, which helps me in my work and "being"."
"Magic, that's the right word to express the coaching sessions with Eveline. I discovered that who I really am as a human being was already within me, complete and whole. And also, that I was responsible for the fact that the real me was not allowed to be fully expressed. By working so consciously on myself, I started to recognize certain feelings and patterns of behaviour and saw which ones were aligned and helpful and which were not, so that step by step the real me could come out more and more."
"Eveline has soooo much knowledge. The magic happens however when you jump in the 'not yet existing situation' with her and create the new realm. Moreover, she is the most inspirational and productive person to work with. She does not have a strong connection with the universe, she's the highway!"
This program is for you if…
You are a professional, freelancer, entrepreneur, or you are in between jobs and you want to find clarity on your purpose: your reason for being.
You feel pulled to use your skills, time and energy to not just 'make a living', but to help create something 'better' by being your true and natural self.
You might have no clue yet as to what your purpose could be about, or you might already have an idea on your purpose and you want to make it more precise.
You desire to get to the clarity and confidence to successfully unleash your purpose in the world.
You want to get clear on your specific next steps to create a business, a mission, or a (new) career aligned to your purpose.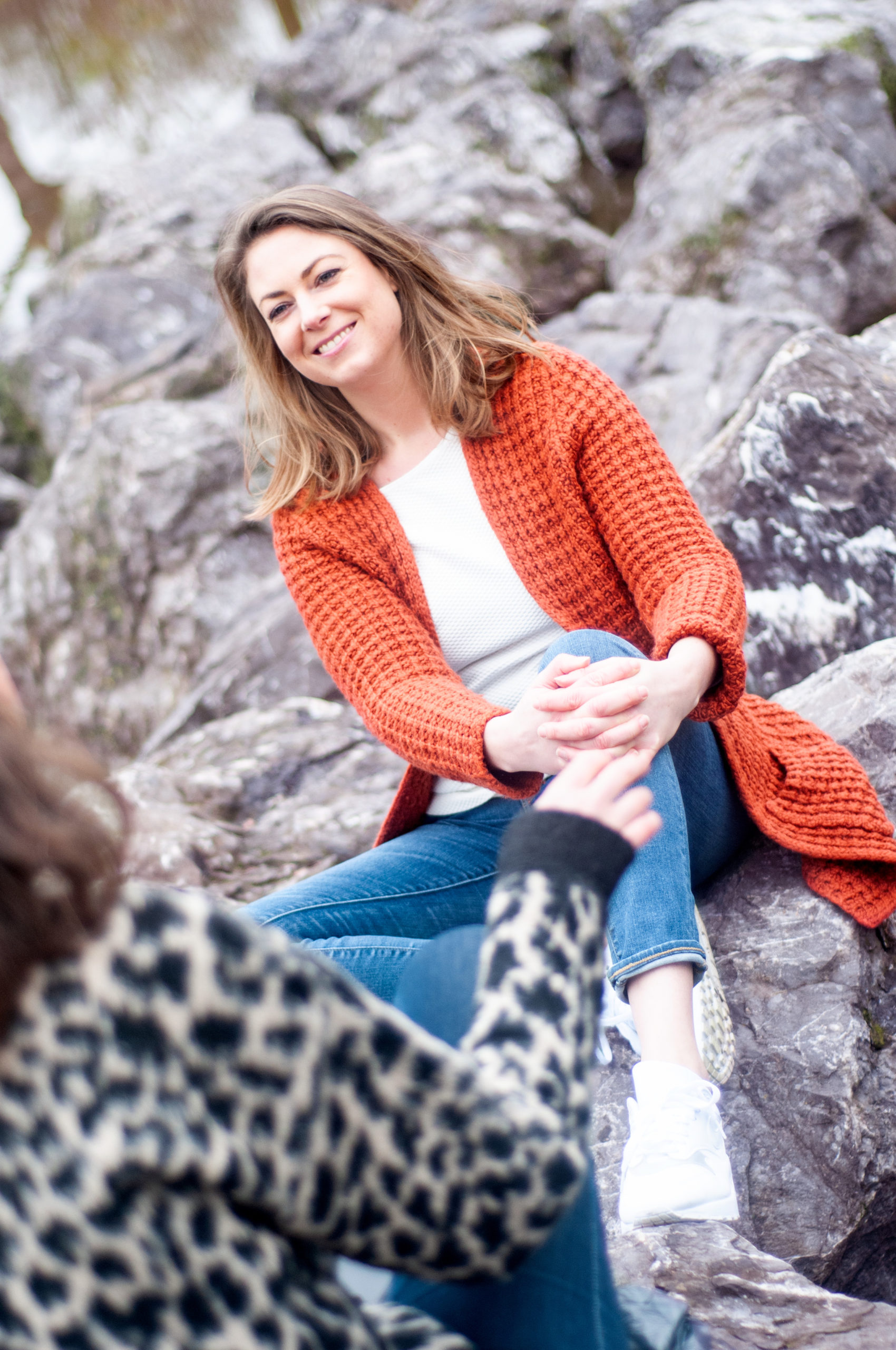 Ready to stop waiting for a burn-out to wake you up.
Ready to get to know yourself on a deeper level and tap into that potential that is waiting for you.
Ready to embrace your gifts, your desires, your life and do what you came here to do.
Ready to move through the doubts and fears, and claim your space as the '(un)limited edition' you are.
Ready to start a business, mission or career from you purpose and make money doing what you love.
Ready to live life in a way that leaves you fulfilled: with the relationships, freedom and adventures you desire.
Then I invite you to join me in this
Transformational Online Program
In this program you will get clear on your unique impact. In the videos, exercises and journal questions we'll take a deep dive into who you are and what you are here for in order to find the keys to succesfully unleash your purpose out into the world. The program covers the full awakening of your purpose. From getting the answers to the essential bigger questions of "who am I and why am I here", to the tips and tricks to make your first steps to unleash your purpose a success.
You will gain energy and upgrade your life, so you can discover your truth. You will find your unique gifts and create the vision of a life, career, business or mission that is aligned to who you are. You will discover the hidden patterns of the past that hold you back, move through your doubts and fears and surrender to your Source, in order to receive visions in order to make impact with your unique gifts.
"Eveline is able to get to the heart of my desires and needs in a very short time. She asks the right questions to let me come up with the answers myself, or to whatever is needed to get to those answers. Eveline creates a safe and open atmosphere in which everything can be said without judgment; what a blessing! She thinks in terms of possibilities (versus the limitations that I have already mentally imposed on myself). This suddenly creates opportunities and scenarios that I had not thought possible before. Because I came to such clarity in our sessions on what I really wanted, I found my absolute dream project a few months later!"
"Eveline coached me in multiple sessions on several topics in my life. She helped me so well in getting closer to the goals I had set for myself. Her empathic approach created a safe environment to share whatever was needed and her powerful questions and observations made me breakthrough barriers and build bridges. I often think back about the great insights I got out of these sessions and whenever I feel I need more support, I will most definitely ask Eveline to coach me again."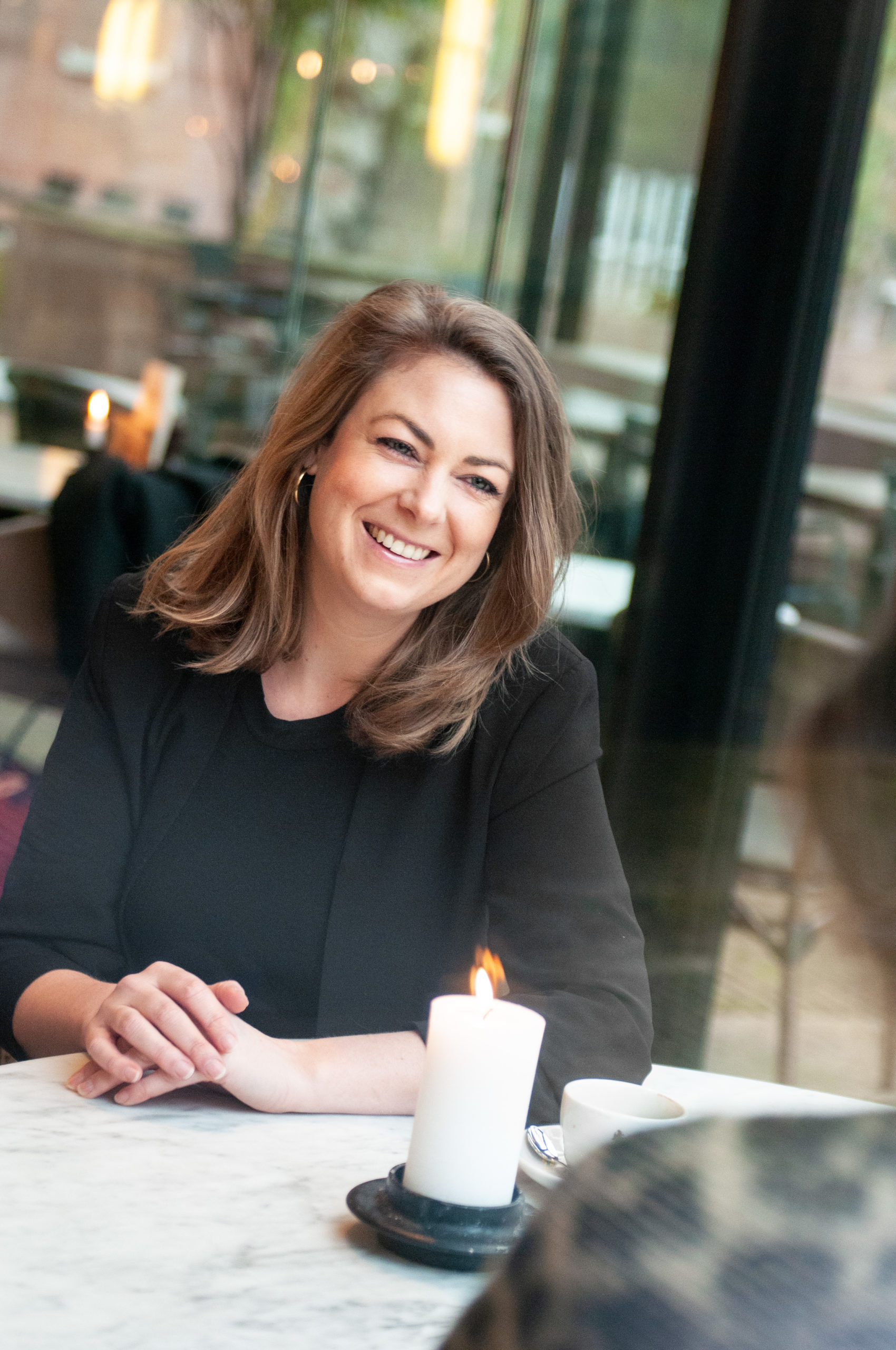 The program:
Within 9 modules we will move through some of the most precise teachings and pointers available for you to fully awaken to yourself and your purpose. We will move beyond the surface level of strategies and practices to your inner wisdom and we will bring that new found wisdom back to the practicalities of your day-to-day life and your next steps. 
Things we will work on
Discover the common misperceptions around purpose that keep most people stuck.
Deepen the connection to your self, so you become self-sourced instead of living for external validation.
Upgrade your life: forgive and let go of the things that no longer serve you.
Uncover your life purpose: awaken to the reason why you are here.
Heal your core wounds and gather your will to break through the fears and doubts that hold you back.
Increase your faith to receive inspired guidance and become unwavering in your confidence.
Receive a clear vision as to your next steps in creating a business, mission, or career aligned with your purpose.
Learn tips and tricks to make your 'coming out' with your unique impact a success.
Unleash your Purpose
Clarity & Confidence to make the impact you are meant to make
A results-driven Online Program
What's included in the program:  ​
9 modules with high level content
Each module contains videolessons and a workbook with exercises and journal questions. You will have lifetime access to the modules and you can watch the videos as often as you like.
3 live sessions through Zoom
To ask any remaining questions and for live on the spot coaching. The sessions will be recorded and added to the course, so you don't need to worry if you can't be there live.
Part 1: Purpose breakthrough secrets
Get crystal clear on who you are
Module 1: Unlock the hidden keys of your Purpose
Module 2: Upgrade your life & discover your truth
Module 3: The answer to the age-old question: "who am I?"
Part 2: Harness your creation power
Break through your ceiling and open up to your inspiration
Module 4: Never make this #1 mistake again when it comes to your career or business!
Module 5: Change your beliefs and heal your core wounds, to break through existing patterns
Module 6: Increase your faith to receive inspired guidance
Module 3: Your Purpose Unleashed
Determine your unique impact
Module 7: The key to knowing where you're meant to go
Module 8: Your mission defined
Module 9: Your next steps determined
PLUS these templates and resources for your support, such as:
A workbook with journal questions & exercises
360 Energy Scan: gain energy & upgrade your life
Manifestation checklist
Action plan template
Checklist: the first steps to start your business
You will know who you are and what your purpose - your reason for being here - is
You will know your unique gifts
You will know how you can make your unique difference in the world
You will know what business or mission you want to start, or what next level career you want to create in alignment with your purpose
You will be clear on your next steps, so you can unleash your purpose and make your unique impact
"Eveline has a rare combination of abilities that make working with her something special. Her great clarity of mind goes hand in hand with genuine commitment, great empathy and an angelic patience with others, without ever losing sight of the goals of the work. The determination that is her own is embedded in a soft nature, as a result of which she steers almost unnoticed and overcomes opposites with a velvet hand. We owe a lot to Eveline and working with her is one of the best things that happened to me in my work."
"It's rare that you come across an authentic and warm person like Eveline. I am particularly impressed by her ability to sense that something needs to be changed and her ability to put that in words by asking the right questions. That skill often takes years to develop, but it seems to come entirely naturally to her."
Frequently asked questions
How does the program work?
This program contains 3 parts with 9 modules of content. Every week for 9 weeks we will have a different topic with high level content.
The content takes the form of videolessons, meditations and a workbook with exercises and journal questions. You can retake the course as often as you want and follow the course in your own time, or take a break in between the 3 parts if that supports you. 
Three live Zoom Q&A sessions will be part of the course (to be planned). The sessions will be recorded and made available in the course. 
How do I know if I am ready?
You know. You will feel the excitement. You will feel your heart beating. It might feel scary. But you know.
I can't make it the next few weeks: can I follow it in my own time?
Yes, you can follow it in your own time and pace. The live sessions will be recorded and made available in the online course. 
I do recommend to set an intention for yourself when starting the program: what works for you in terms of time and pace? What supports your process? Is it fixed times during a fixed period? Choose whatever supports you the most and decide to stick to it! This is your choice and your life! Make it worth your while!
How long will the program be available?
The program will be available to you for life. In case I ever decide to take the pages down, I will update you and give you a chance to download the recordings beforehand.
Hey there, I'm ​Eveline​.
My purpose is to help you find clarity about yóur purpose and bring that purpose out into the world as a business with impact. A soul-aligned business is what I call that: a business that is aligned to who you are and what you are here to do.
As a former Management Consultant turned Certified Life Coach, I am here to help professionals and entrepreneurs get clear on their purpose, on what they are here to do and build successful soul-aligned businesses from their purpose, so they can have impact and make money doing what they absolutely love.
Here is my story
For as long as I can remember I have been searching for my "place".  Even though I took every career test out there, I just couldn't envision myself in any type of career. All I knew was that I wanted to make a positive difference, so I started my career at an international NGO. And you know what? I absolutely detested office life. This couldn't be it, right?!
The trap reveiled
So the search continued, this time with even more help of headhunters and tests. This ended up in a career as a Management Consultant in Organizational Development & Change. I loved the fast-paced energy for a while, but when the newness wore off, I just felt trapped again in that never-ending hamster wheel, doing work that I just wasn't innately passionate about. Here it was again, that same old question: "this can't be it, right?!"
Finding my purpose
It became clear to me that ánything that felt like the logical way forward just wasn't what I wanted. Admitting that to myself, allowed me to see something else too. The thing I was passionate about: it was the journey itself! The journey of finding my Purpose.
The golden response
With blushing cheeks (as if it was the most arrogant thing to say) I said to my coach: "I want to do what you are doing: I want to coach!"
Luckily for me, she responded with: "Finally! I was waiting for the moment you allowed yourself to say that out loud!"
If she'd responded like most people do ("Are you sure? There are so many coaches already, how will you make that happen financially?"), I am sure I would have thrown in the towel. It seemed like a very unreasonable thing for someone like me.
The Big Leap
In 2014, just a few months later, I made the bold move. I quit my job and started my own business as a Management Consultant, helping leaders and their teams achieve success. Which – believe me – required a HUGE leap of faith (hence the name "take a LEAP"), but also felt like the only right move.
Finally, I was able to make my own decisions regarding my time and clients and I started to gain more financial freedom. That freedom allowed me to become a Certified ICF Coach in 2015, which only reinforced my sense of purpose.
Supporting people to find their purpose and create a successful aligned business from that purpose is what I live and breathe with great passion and excitement every single day. Incredibly grateful I am of the "me" who dared to take that leap into freedom.
"During a six-month period and in multiple sessions I worked with Eveline on my personal goals. She helped me identify and understand the causes of certain behavior, enabling me to usefully experiment with adjusting my behavior and reflect on it. Eveline sets you at ease and creates a safe learning environment in which discussing critical issues and asking yourself difficult questions comes naturally. Throughout the coaching sessions we developed a personal development framework, providing me with the tools to keep working on my personal goals in the long-term. I recommend Eveline if you're looking for a coach who is flexible and able to adjust her approach on your personal needs."
"I met Eveline through a mutual friend when she was finishing her coaching degree. We had a great conversation and I was impressed how she was able to give me very hands-on tips. After she graduated, I continued my conversations with Eveline. What I appreciate about her way of working is that she is very result oriented, starting off every session with clear goal setting and rounding up every setting with tips and tools to achieve the goals we have set. She is honest and very friendly, works in a very observative way and not afraid to confront me with what she observes or feels. I would definitely recommend Eveline to other (young) professional who are seeking hands-on consulting in their professional and personal growth."